Student Showcase
Kaukab Tahir Shairani on winning the Humanitarian Reporting Award 2019
Current student - Kaukab Tahir Shairani recently won the Humanitarian Reporting Award 2019 for outstanding reporting on the humanitarian issues in her home country Pakistan. Here we talk to her about what the prize means for her, and what her plans are for the future.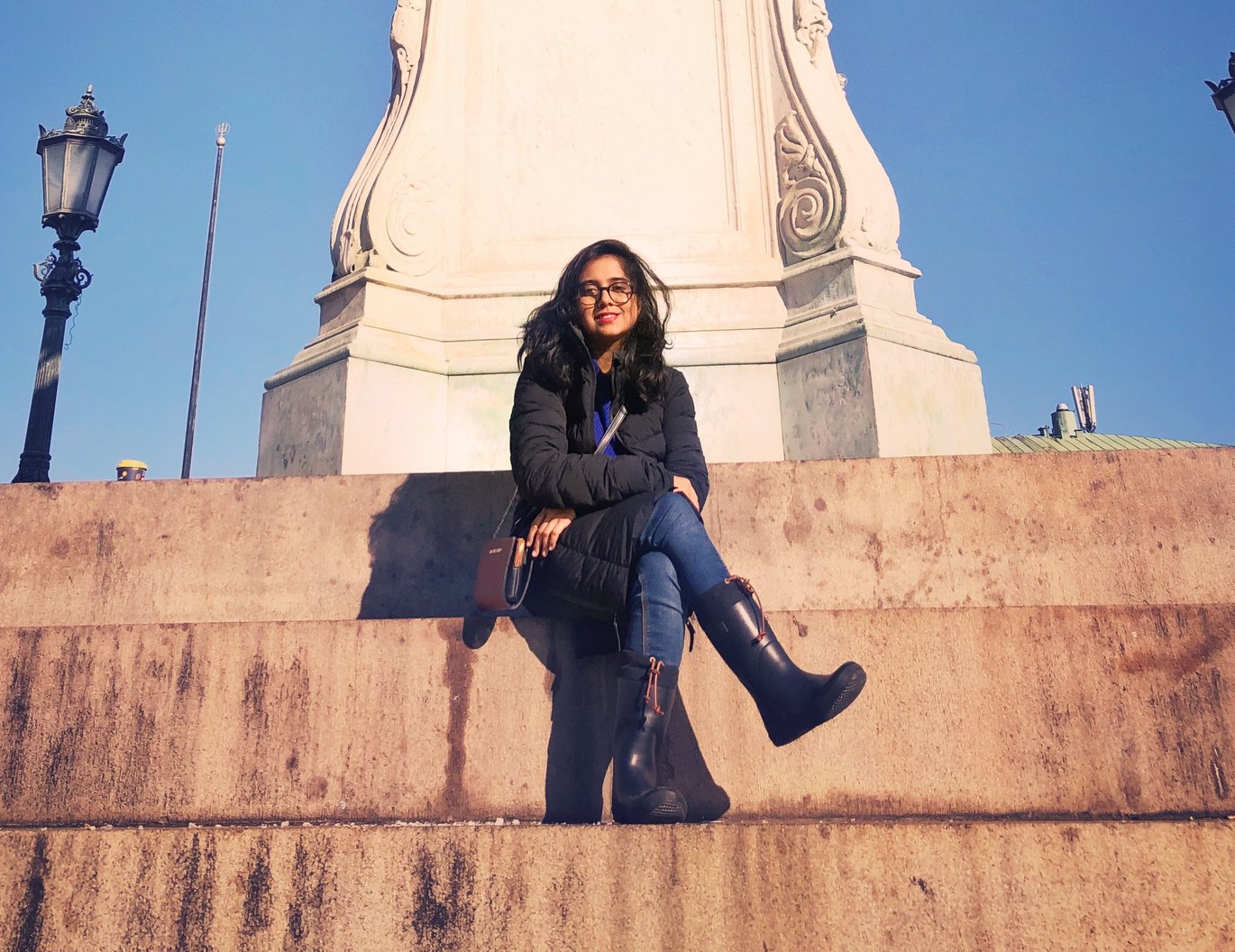 Before starting her Mundus studies in Aarhus this year, Kaukab was a digital journalist in Pakistan. It was there, during the General Elections in 2018, that Kaukab wrote about the voting rights of the 3rd generation Bengali and Rohingya refugees in Pakistan an article which won her the Humanitarian Reporting Award this year.
Talking about the context of her story Kaukab says that the children of refugees have been living undocumented in Pakistan for decades. "They are there," she says, "but they don't exist because the government doesn't recognize them as citizens. So, they can't take up jobs and they can't vote."
Pakistan is home to millions of refugees who came into the country after fleeing war and conflict in their home countries like Afghanistan, Bangladesh and Burma. Kaukab says that over decades, these refugees settled down here and made Pakistan home but the government of Pakistan does not recognise them, or their children, as legal residents or citizens. In most cases, these refugees are not even registered in the national system
Kaukab has always felt strongly about refugees' right to residence and integration in Pakistan and this motivated her to do a multi-media feature story about voting issues for the undocumented refugees.
Kaukab's story was well received in journalistic circles and caught the attention of the jury at the Humanitarian Reporting Award 2019. These awards are jointly organized by the International Committee of the Red Cross (ICRC) and the Centre of Excellence in Journalism (CEJ) in Pakistan.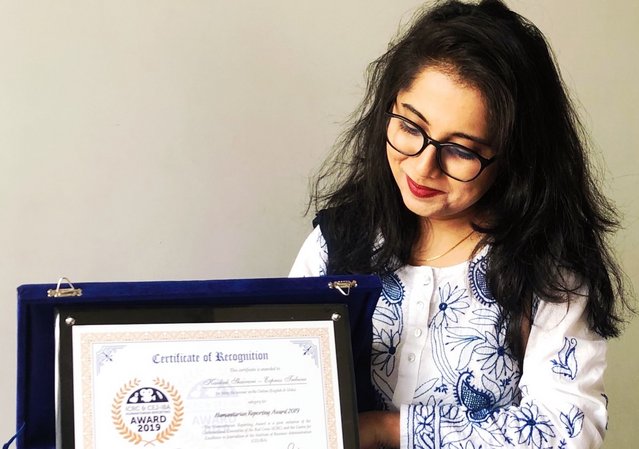 Kaukab received the award for the best story in the category of 'Online Reporting' which, in her words, she couldn't believe at first. "I was competing with the senior journalists and beat reporters for this award," she says, "and I didn't think that I had a chance of winning at all."
With a prestigious award bagged right at the start of her Mundus Journey, Kaukab has great plans for the years ahead, "I plan to do a PhD and gain experiences that can help me make a career in policy making and think tank."
Kaukab is a Mundus Journalism Programme Representative for the Non-EU students in the Mundus Journalism Programme. She will be graduating from our Hamburg Specialization programme in 2021. We wish her all the best!
Would you like to join the Mundus Journalism programme and join a network of journalists just like Kaukab? Find out everything you need to know about applying, here, and send in your application before 10th January, 2020.