News
Student Showcase
She Shapes the City launches in Scandinavia
Opening as part of Aarhus Festuge in early September, She Shapes Aarhus is a multimedia, art-meets-journalism project celebrating women change-makers around the world. We talk to founder and Mundus student Cynara Vetch about bringing the project from Kenya to Denmark.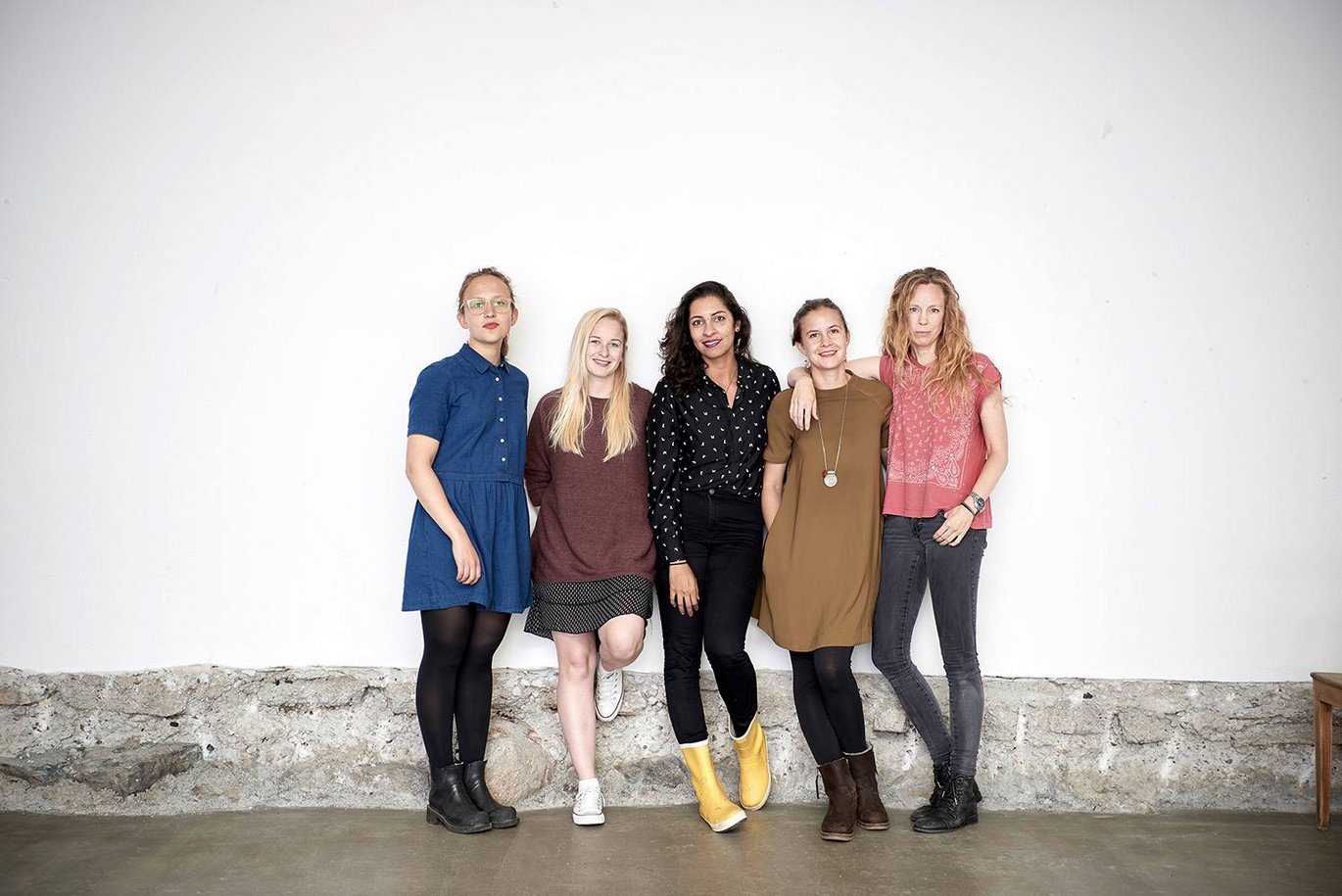 Hi Cynara, first of all, what do you think makes Aarhus a unique place to be talking about right now?
It's a small city which means that an individual can have an impact. Sectors can engage and exchange ideas and skills fluidly. It also means the local government is responsive to the needs of its residents - your voice doesn't get drowned out! Also the breadth and depth of cultural opportunity and entertainment is fantastic and so accessible, every thing in the centre is a 10-minute bike ride away. Add a beautiful clean built environment with pristine natural surroundings (both forest and beaches). You have a pretty special mix!
We agree! It's fantastic She Shapes The city can be part of Aarhus Festuge too, a great achievement for the project and you as journalists, especially given that the city is one of Europe's Capitals of Culture for 2017.
So backtracking a little, can you tell us about the concept of SSTC?
She Shapes The City celebrates women change makers shaping the cities they live in. These are women across any profession, age, ethnicity or skill set that are inspiring their communities, solving challenges they see around them and making a positive impact on the landscape. We believe that in an age of celebrity the people who should be revering are the ones that are too busy making an impact to shout about it, we give them a platform to be seen and heard in a creative and dynamic format. There are so many amazing women out there - we need to hear more about them!
It's a two part process to find the women, half of it is reaching out to the citizens of that city and saying "tell us who inspires you" and starting a conversation about what a woman change maker is for that community. It may differ widely or perhaps there are common strands to these women across the world, that's one of the things we're excited to find out! The second part is old fashioned journalism research, digging out the individuals who have the most compelling stories and who the team believes have a powerful narrative to share.
And where and when did She Shapes the City start?
The project was started in Nairobi in 2014, where I grew up and was living at the time. Nairobi isn't an easy city it's noisy, chaotic and there is a lot of crime...but...it gets under your skin. People come there and find it hard to leave. A great deal of this is to do with the people, there is a fantastic buzz and energy to the place and you feel like you are somewhere where something exciting is happening.
Why did you decide to launch this project?
I have always been energised by meeting and hearing from women winning in their own ways and with their own way of doing things. There were so many of these women in Nairobi but I wasn't hearing about that. Instead there was a lot of quite patronising depictions of Kenyan women being victims of circumstance, helpless to change injustice around them. There is injustice and inequality but also energy and strength and ability and I wanted to highlight that.
When I moved to Aarhus as part of the Mundus Journalism programme I was looking around for the next location and not constrained by geography. I imagined it would be a city in the developing world but the more people I spoke to in Aarhus the more they said, "Why not here?" - both Danes & internationals.
Who was involved in setting it up?
The platform was co founded by the fantastic photographer Mia Collis and I. She wanted to celebrate some fab women visually and I came in to tell the stories behind the women in the images.
On that note, can you explain a little bit about the aesthetic decisions behind SStC – I notice in your Nairobi photoshoot there is a lot of yellow, for example.
On the first shoot we worked with a local fashion designer and wanted to do something really creative - the antithesis of the reportage aesthetic you see of images from Africa so often. Mia has an incredible creative mind and coordinated all the themes for the Nairobi chapters. Now we are in Aarhus the talented Kristina Steiner from Germany led the shoot. We want to reflect the cities we work in also through the fashion, the colours and mood of the place. For She Shapes Aarhus we worked with the fantastic September Salon, a local Aarhus fashion label. The mood is much more Nordic, smokey colours, white walls and textured stone.
Let's skip forward a little bit. You started on the Mundus Journalism programme in 2016. How did the idea come together to create an Aarhus edition of She Shapes the City?
We always knew that She Shapes The City was a global concept and could reach beyond Nairobi but were open to where to next. Ideas that I looked into were Mogadishu or Kigali; perhaps a city in idea. Mia decided that her freelance photography required her to step back from developing the platform and I took it on solo so when I moved to Aarhus as part of the Mundus Journalism program I was looking around for the next location and not constrained by geography. I imagined it would be a city in the developing world but the more people I spoke to in Aarhus the more they said, "Why not here?" - both Danes & internationals. The city is also Europe's capital of culture this year so it makes complete sense to be celebrating some of the women that have made the city what it is today.
Who is involved in producing the Aarhus chapter?
I've been lucky enough to be joined by a fantastic international team who have a lot of passion for the project. Kristina Steiner as mentioned is an experienced commercial photographer who is currently enrolled in the prestigious DMJX international photography program which only accepts a very small number of photographers each semester. Marie Falk is our Danish audio journalist who is working on producing the podcasts. Born and bred in Aarhus she brings local knowledge and insights as well as her journalism and radio skills. Svanlaug Árnadóttir is our Icelandic social media manager running the engagement and outreach across our platforms. Finally Elisangela Roxo is working on setting up events associated with the project and PR.
And what about the women? What types of change makers are included?
We are featuring a boxer, a landscape architect, an opera composer, a young start up founder and many more! (Also a techie, a scientist and an artist using art to help rehabilitate addicts.)
Thanks for sharing a few insights about this platform and congratulations for launching the Aarhus chapter! There can people find out more about the project?
Go to: She Shapes the City - we launch the Aarhus chapter on September 1st.
If you are in Aarhus we have a launch event at the podcast dome as part of the Aarhus Festuge on Sept 2nd. Some of the women will attend and we will discuss the project, then you can hear the podcast Marie Falk our audio journalist will also be speaking about the project at the ReThink Activism festival.