Aggelos Andreou on addressing radicalisation in the EU
In this alumni profile, we talk with Greek investigative journalist Aggelos Andreou about his recently awarded fellowship with the Resonant Voices, where he'll be addressing far right extremism and radicalisation of 'patriots' in Europe.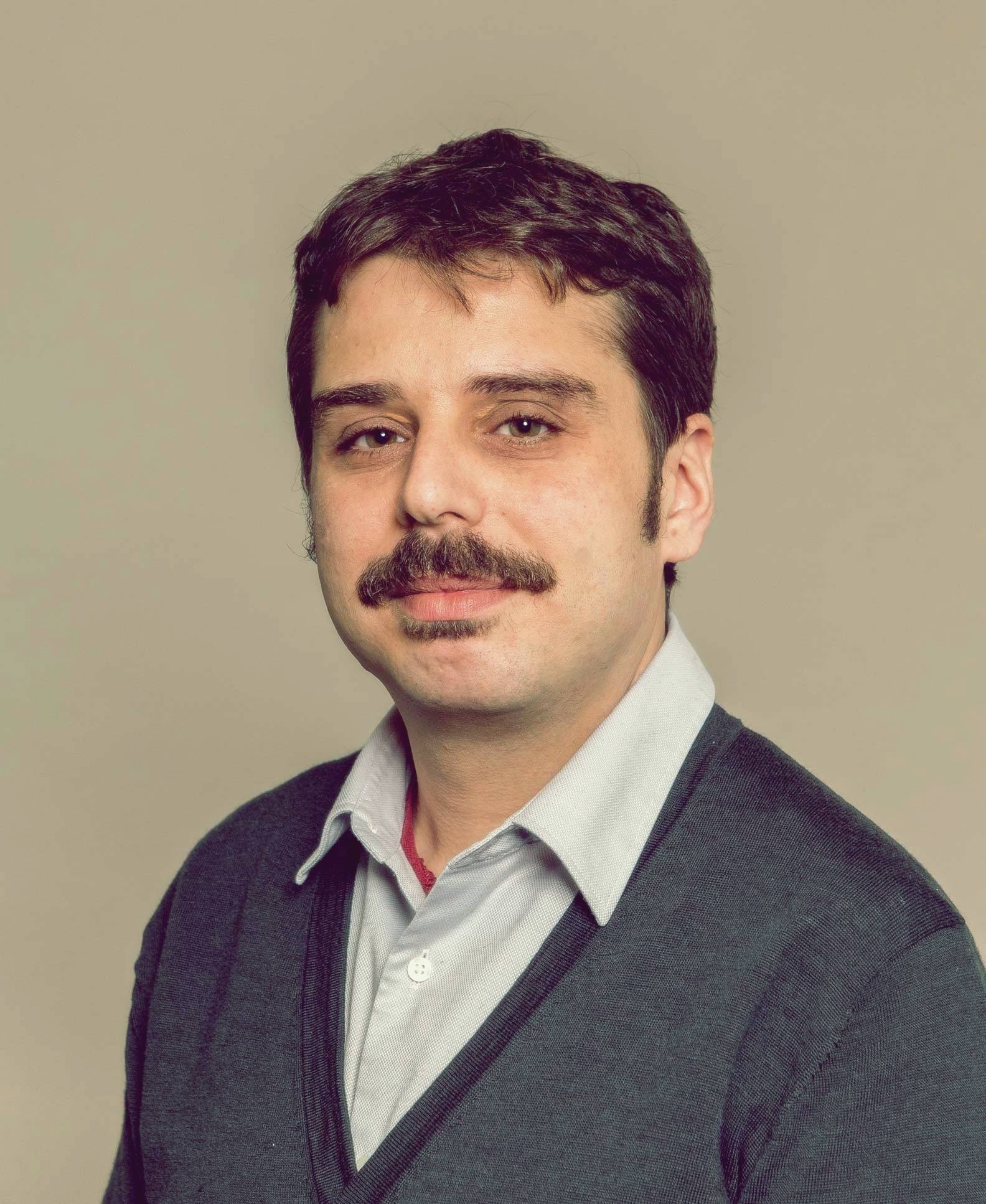 For the next six to nine months Aggelos Andreou and 11 other researchers will begin their work with the Resonant Voices, an initiative of the Balkan Investigative Reporting Network. The fellows aim to uncover and thoroughly map how extremist messaging and evolving transnational radicalisation is influencing and eroding societies across Europe and undermining healthy democracies. They will also collectively work to build new and more effective communication strategies and outreach programmes as a way of mitigating the impact of violent extremism.
We asked Aggelos to tell us a bit about about his plans for the fellowship and his pathway from graduate student to becoming an investigative journalist on this project.
First of all, can you tell us a bit about your background as a Mundus Journalism student, and what you've been working on from your graduation until now?
I graduated from City, University of London in June 2016. A few months earlier, I was lucky to land a full-time job as a European reporter at WatersTechnology, a magazine of Infopro Digital in London. I was covering the European capital markets focusing on regulatory issues. It was a fun job and I learned a lot not only on how journalism is done in the United Kingdom, but also how to work and function within an international newsroom - it was what I call two golden years of constant learning and developing my skills as a journalist and a human being.
So, I stayed there for two years, and then got offered a job at Insurance Asset Risk of Field Gibson Media, a B2B title for insurance investors. This lasted for a few months; It was then when I decided that I should go back to Greece and pursue a freelance career. My original plan was to remain in the business beat from a more investigative perspective (such as money laundering, results manipulation, monopolies, etc.), but you know, life happens, and it takes you to territories that you wouldn't normally visit.
How did you first came into contact with the Resonant Voices Initiative and why did you want to become part of the organisation?
I was invited to submit an application by BIRN, the Balkan Investigative Reporting Network, an organisation I had been in touch with for over a year, as I was actively looking to get involved in reporting on the Balkan peninsula. When I received an email that this fellowship was open, Greece was heating up politically with the whole name dispute with North Macedonia and I thought that it would be a great opportunity to research the topic and find out how the extreme right exploits people's need to belong somewhere and preserve their national identity.
Could you elaborate on why you're interested in the work of the Resonant Voices Initiative; why is it important for you to work with this topic of extremism, and what do you wish to accomplish through your fellowship?
What this initiative offers fellows is time, space and money to do original investigative work on the important issue of radicalisation and violent extremism. I dare to say that I am fascinated by the extreme right's very effective rhetoric and their abilities to address the concerns of people in crisis in a simple, yet practical way. It literally takes them zero time to poison the most vulnerable parts of the society and establish themselves as an anti-systemic power that will protect them.
The reality of course is that they use the advantages of the very system they claim to fight and that's what I intend to shed a light on. How they are in fact deeply systemic, and how their deceptive tools of propaganda are used not for the sake of their so-called patriotism, but for their own political gain at all costs. The second part of my research is addressing the failure of European institutions to address the exponential growth of this radicalisation. As a simple example; Greek Neo-Nazis received funding from the European Union to organise their campaign for the upcoming EU elections and no one in Brussels even blinked.
So, I aim to answer two simple questions: a) What is wrong? and b) How do we fix it?
Lastly, could you say a few words about what features of the Mundus Journalism programme were especially beneficial in your career and how have you used your knowledge from the programme in pursuing the fellowship?
My time on the Mundus Journalism programme was an experience I wouldn't change. There were lots of pros and lots of cons, but for me it was a valuable experience for multiple reasons.
The funny thing is that before joining the program in September 2014, I already had 11 years of experience in journalism in Greece, covering pretty much everything from politics to environment, and from tech to culture. And I had this delusion – as it turned out – that a) I was open-minded and b) I knew journalism inside out. How wrong was I.
All of a sudden, I found myself within an international bubble and realised that I was the least open-minded person of my batch! This ongoing cultural exchange for two years really opened my eyes to a whole new world and made me a better person.
The second part is that City University London did open the doors for employment in the UK and then I realised that I knew just a tiny bit of my own profession.
Also, when I joined WatersTechnology I found myself trying to understand financial language, but soon I realised I wouldn't have to worry much; most of the jargon I had to use at work, I had already heard it in the financial journalism class, so with my class notes open I was able to navigate through the (extremely) complicated world of the capital markets.
--
The Resonant Voices Fellowship Project is implemented by the Stichting Commission for International Justice and Accountability, the Foundation Propulsion Fund and the Balkan Investigative Reporting Regional Network. More information can be found via The Resonant Voices Initiative website. Connect with Aggelos on LinkedIn.