Scholar report: Sara Nofri
In this scholar report Dr Sara Nofri reminisces on her winter trip from University of Hamburg to the warmer climate of Berkeley, Califorina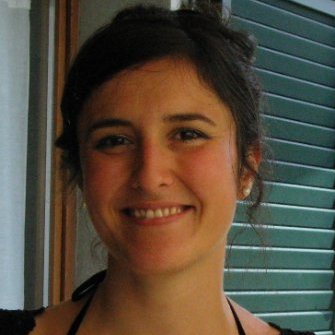 After many rainy winter months it is particularly dear to me, to go back and think of the beautiful days I was allowed to spend at the UC Berkeley campus as an Erasmus Mundus visiting scholar.
I met someone among the scholars working and researching at the UC Berkeley Graduate School of Journalism or School of Information, almost every day, and was given the chance to lecture in the renowned Berkeley South Hall, just underneath the campus' bell tower, about the effects of Google for information retrieval on the Internet – effects that are likely to significantly shape the ways journalism is going to be carried out during the course of this decade, and have been having a deep impact on the dynamics of information diffusion already for several years.
Among the meetings, classes or conversations I took part in, I had the honour to get to know Rob Gunnison, who also promptly and kindly helped me get things organized during my stay and gave me his advice whenever needed; William Drummond, who also came to Hamburg to visit, with his exceptionally wise insights and extensive experience about journalism and politics and the way the profession and the reporting changed over time; Cyrus Farivar, who met me and enriched my knowledge about the possibility of reporting on technology and the interaction of it with communication and journalism in general; Richard Koci Hernandez, who was holding a brilliant workshop-seminar that lasted some days and which I took part in, who addressed all possible aspects of visual journalism and photojournalism, strong in his invaluable charisma and solid international and teaching experience; and so many others, who helped me practically and gave me valuable information about the way journalism at CAL not only is studied or researched, but also done and experienced in practice. Last, but not least, Michael Buckland of the School of Information was so welcoming and kind, he offered me space and place and prestige for my seminar and a warm welcome that made my stay unforgettable.
Overall, the experience was very profitable and especially my awareness about the ways university itself has changed and is changing, at least in Berkeley, following logics that are similar to those in Europe, was sharpened. I missed the chance of building more bridges between the colleagues there and those in Hamburg, and would find it very useful if there was some kind of platform, Skype conversation group, whatever is possible for a collective exchange that could take place periodically, for instance on a monthly or bimonthly basis, to keep in touch, discuss practical difficulties about the Mundus exchange, and extend each other's know-how in how to make the best out of the experience as a visiting scholar, from the formalities to the contents and research interests.
Dr Sara Nofri is a researcher and lecturer at University of Hamburg.