Dr. Glenda Cooper shares her experiences from her visit to UTS Sydney
Dr. Glenda Cooper is a Senior Lecturer at City University, this summer she spent time working with our partner university University of Technology Sydney, here she shares her insights from her time spent on the other side of the world.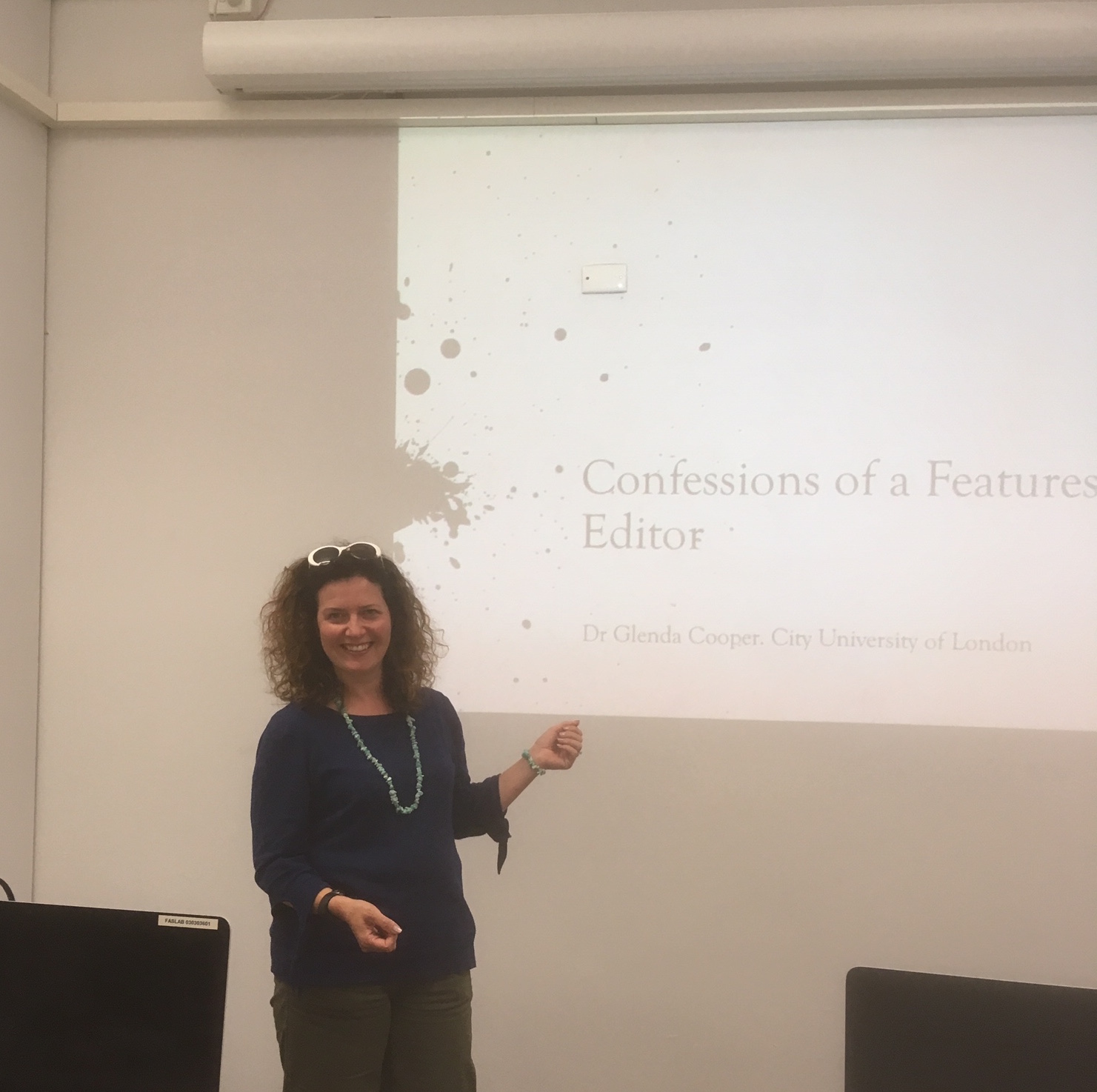 As a scholar who looks at humanitarian disasters and refugee crises, my visit to City's Erasmus Mundus partner UTS was a wonderful opportunity to discuss my research interests and I was extremely grateful for the time I spent there.
I was interested in exploring whether the themes I had seen in the UK media were common with those in Australian media outlets as well. As I learned from students and staff alike there are many similarities.
Giving lectures to the masters' students at UTS was a rewarding experience. With the International and Transnational journalism students led by Prof Monica Attard we looked at coverage of the European refugee crisis, and I shared two new papers written with my colleagues at City, Dr Lindsey Blumell and Dr Mel Bunce. The students and I also discussed the recent documentary Another News Story and in particularly the concepts of objectivity and journalism of attachment.
With Prof Bruce Mutsaivro's journalism studies students we looked at the relationship between aid agencies and journalists in reporting disasters, which drew on my recent paper in Journalism Practice. The students and I had a stimulating discussion about the blurred lines between aid agencies and journalists in recent times and how power dynamics have changed with the advent of user-generated content.
It was also great fun to return to my practitioner roots and lead a two-hour workshop for Dr Catriona Bonfiglioli's Journalism Major Projects class entitled Confessions of a Features Editor. This was a practical class drawing on my previous career in the newsroom, which introduced the students to the practicalities of pitching features and ensuring they wrote to length, well structured features and avoided common pitfalls of rookie journalists. It was really encouraging to see the students stretch themselves, writing quickfire intros and analysing longer features.
During my time at UTS, I was fortunate enough to attend the FASS School of Communications KTP seminar given by another visiting fellow Haiyan Wang of Sun Yat-Sen University on women in Chinese media. I also attended the research awards meeting where I learned more about current research going on in UTS FASS - and some great three-minute explanations of projects.
I'm particularly grateful for the meetings that I had with UTS staff discussing future possible collaborations and suggestions for teaching ideas I could implement at City. Beyond City, I was fortunate to meet academics such as Prof Tim Soutphommasane of the University of Sydney and Dr Benedetta Brevini.
Finally as co-presenter of the Knowhow podcast – which aims to bring academics and the public together - head of the journalism department Prof Monica Attard was generous enough to give me her time to record an episode about her distinguished career in journalism. The programme will focus on her career as Russian correspondent for ABC and what she thinks of current media narratives of Russia.
I am extremely grateful to City University of London for giving me this academically stimulating experience, the Erasmus Mundus journalism programme for facilitating and funding the visit and to UTS colleagues for their hospitality and generosity with their time at a very busy time of year.