Journalists launch multimedia reporting project Capoeira Congo
Fabíola Ortiz and Flavio Forner have just launched the website for their innovative, award winning reporting Capoeira Congo. In this feature Fabíola explains just what it took to bring this ambitious, award-winning project to life - and she shares how she juggled her travels to the Democratic Republic of Congo alongside her Mundus Journalism studies.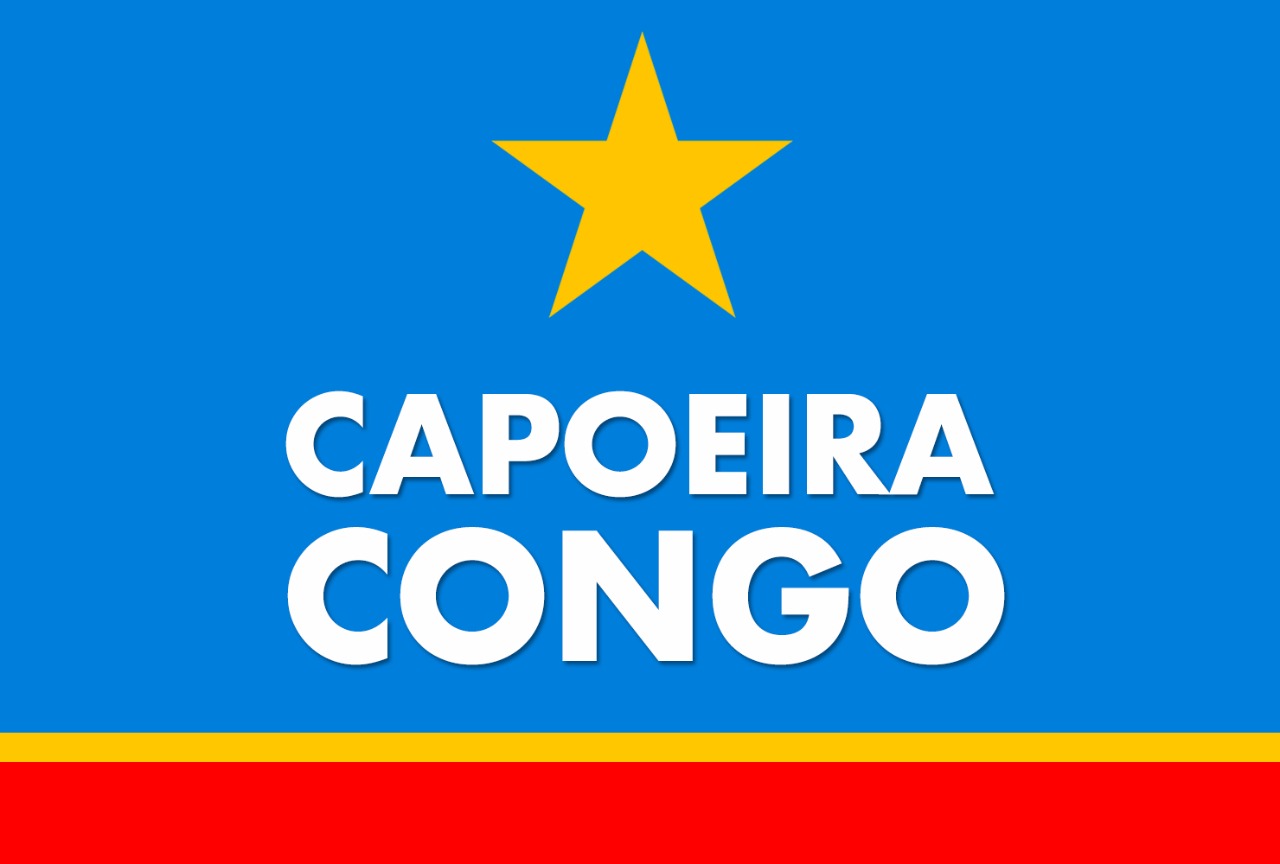 Dedicated to casting light on human rights issues using in-depth journalism, Mundus Journalism alumna, Brazilian journalist Fabíola Ortiz, just launched the website for her ambitious multimedia project Capoeira in Congo.
Together with her project partner, the photographer Flavio Forner, she is documenting how the art of Capoeira is used to change the lives of former child soldiers and victims of violence in the Democratic Republic of the Congo (DRC). Through photos, written pieces and short videos, the duo tells the stories of people in the DRC who are being helped rebuild their lives with Capoeira.
Capoeira is a martial art created by the descendants of enslaved Africans in Brazil. Practitioners express themselves by "fighting" each other with non-violent acrobatic movements to music. Taught in the DRC by Brazilian Capoeirista Master Saudade and two Congolese practitioners, Ninja and Karibu, the vulnerable children learn how to play instruments, sing and do physical movements. This allows the children to gain self-confidence and gives them a non-violent way of expressing themselves and dealing with the traumas they have gone through. The initiative is led by the Brazilian and Canadian Governments, supported by UNICEF in the DRC and has several international donors.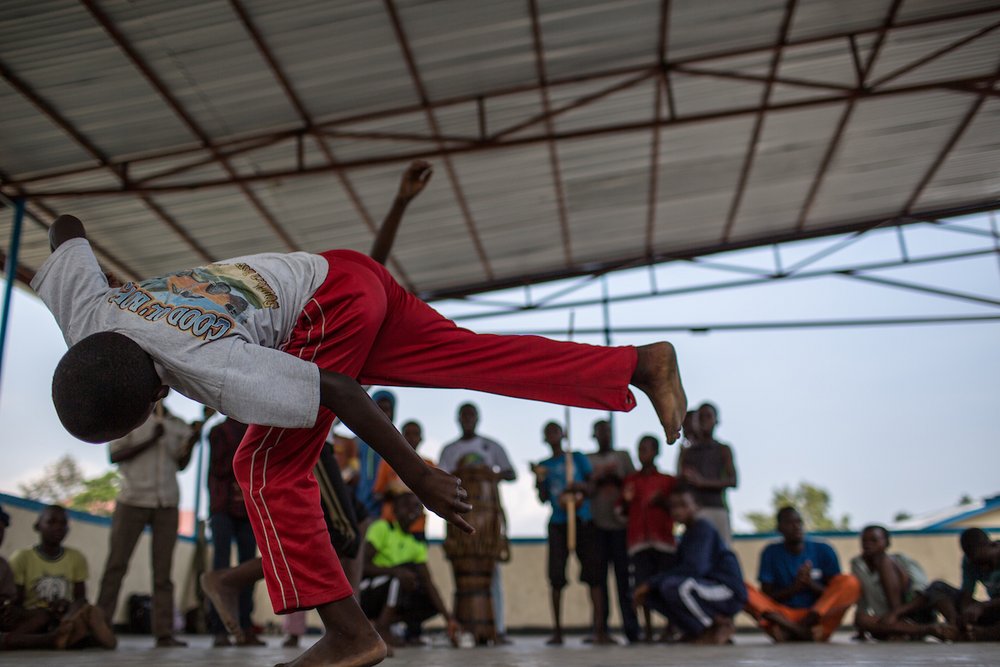 Image: Flavio Forner
Fabíola and Flavio have been working on Capoeira in Congo since the beginning of 2017, and for Fabíola the work began while she was still studying on the Mundus Journalism programme. Having worked for more than 10 years in a field that constantly develops and in which staying aware of the world around you is absolute key, Fabíola never puts her search for new stories on a pause. So, when she was introduced to the capoeira project in Congo, she didn't hesitate – she had to know more. "My body and mind were with the programme in Aarhus, but I am always aware of what goes on in the world and where there might be new important stories to tell. When I heard about the Capoeira initiative with former child soldiers in Congo, I needed to know more, I needed to go there to feel the energy and to tell the stories of these boys," she says.
Everything I learned from the programme is expressed in my reporting project.
And so, she did. After several months of careful preparation, Fabíola jumped on a plane to meet with Flavio in the Congolese city of Goma, where the Capoeira teaching takes place. But even while being in Goma, far away from her university life in Aarhus and Swansea, Fabíola took her commitment to the Mundus Journalism programme very seriously. In fact, she thinks that her reporting trip and studying did in many ways complement each other. "Everything I learned from the programme is expressed in my reporting project. All of the theories I studied, the discussions we had in class, the different approaches, working methods and media-experiences between my fellow students and I, have helped me develop as a journalist," Fabíola says. The reporting trip also benefited her studies, since she was able to use the practical experience and data collection for some of her final exams.
Today Fabíola has finished her master's studies and is about to pursue a PhD in "Media assistance and media development in countries with peacekeeping missions" at MEDAS 21 at the Erich Brost Institute in Dortmund, Germany. But even though she has graduated from the Mundus Journalism programme, she is still benefitting from the network professionally. By sharing ideas, information and opportunities, Fabíola has used her former classmates and the greater Mundus Journalism alumni as a resource while developing the direction and content of the "Capoeira in Congo" project. The project has also been an opportunity for some of her fellow Mundusians to gain work experience by helping with work such as translating, video editing and social media management. Furthermore, her Capoeira Congo project received funding from the Mundus Journalism Consortium which has helped make the further development of the project possible.
I hope to inspire new students and the Mundus Journalism alumni group to develop their own projects.
Since their multimedia project started in 2017, Fabíola and Flavio's stories have caught the attention of the world. Today the duo has published in several international media outlets and held a photo-exhibition in New York. They have received funding from other international institutions and have even been contacted by US-based researchers interested in knowing more about the outcomes of the Capoeira project. Most recently, the duo has also received a bronze award from the United Nations Correspondent's Association—following the success of a previous Mundus Journalism alumni who received an award from the organisation the year before.
Even though producing material and getting international attention is hard work, Fabíola is happy with her decision to undertake the project. She believes the project can work as a tool to promote dialogue, and that in-depth journalism plays an important role in developing human rights and dissolving tensions. Furthermore, she encourages other journalists and Mundus Journalism students to take up the challenge and develop their own projects as well. "I hope to inspire new students and the Mundus Journalism alumni group to develop their own projects. To find important stories and tell them with their own personal and professional approach. It is hard and consumes a lot of both time and energy. But if you really believe in it, you can make it happen," she says.