Celebrating our 10th Bluebook
Our renowned Bluebook is back for its 10th incarnation, celebrating the 2015-2017 cohort and a decade of Mundus Journalism.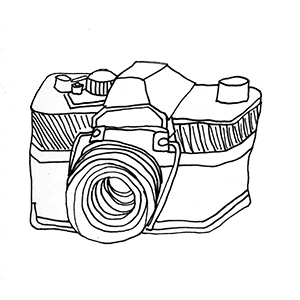 Did you know that the average age of a Mundusian student when they join the programme is 25, and the youngest entrants have been just 20 years of age when they moved to Denmark to start their masters degree?
The smallest year group and incedentally the first had 27 students - 20 of which came from outside of the EU, while the largest year group had 102 students from 48 different nationalities - with around two thirds of students coming from EU countries.
These are just some of the statistics that make the Mundus Journalism programme what it is and has become over the past 10 years: A global melting pot of grad students who meet for the first time in Aarhus, Denmark, each September.
It's the role of the Bluebook to celebrate and introduce each new student as they start on the programme. This year's anthology does not just that, but reflects on a decade of Mundus Journalism.
To find out more about the staff, students and alumni who have shaped the programme since 2005 - and who continue to shape it - see the full write-up, and all the other editions, over on our bluebook page.
Congratulations to editor Isabelle Bonenkamp and the student cohort in Aarhus who have put together this fantastic edition - and a special mention to Isabelle who has created the unique artwork (including the camera image on this page) for the project.
Image by Isabelle Bonenkamp