Alumni Profile: Ines Dref
In this alumni profile student Alison Hayward speaks to alumna and Hamburg guest lecturer Ines Drefs about why, since graduating in 2009, she's kept returning to the north of Germany.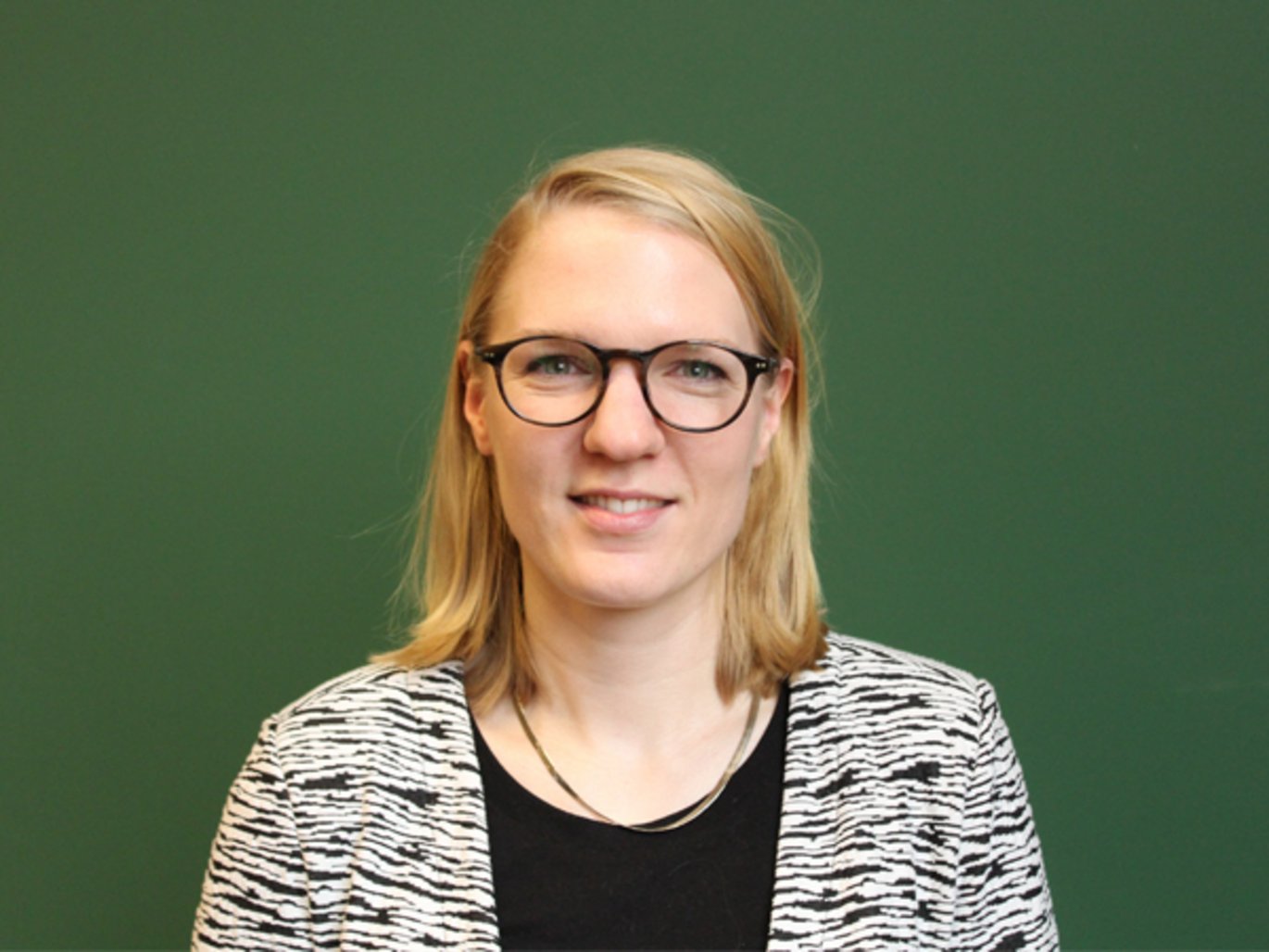 Ines Drefs / Germany
Mundus 09-11 / Hamburg specialism
Ines Drefs is currently involved in a research project at Hamburg University called Media, Conflict and Democratisation while pursuing a Ph.D. Her research has to do with improving the situation of journalists and the quality of journalism worldwide, especially in areas of conflict or developing democracies. She recently gave a lecture to the Mundus programme's current MeCoDem class onInternational media development in conflict societies. Student Alison Haywood, coordinator of Hamburg Mundusians blog, sat down with Ines to discuss how her post-Mundus career has led her back to Hamburg.
"We try to talk to people who are involved in media development and who work for international organizations and who go out to different countries and try to support journalists," Drefs said of the research project. "I want to find out how they go about their job and where there's room for improvement."
Originally from a small town in central Germany, Drefs always knew she wanted to travel. As a child she cherished visits to the larger and more international city of Heidelberg, Germany, and in high school she did exchange programs to the United States and France.
For her undergrad, she studied communication and political science in Erfurt, Germany, and did a semester abroad in Seoul, South Korea. After having classes with students from all over the world and having English as a language of instruction while studying abroad, Drefs knew she wanted to repeat that experience, which was one of the reasons she applied to the Mundus journalism programme.
"I really found it so interesting how cultures differ and how people approach things differently and how this puts what I'm doing in perspective," she said.
"I really found it so interesting how cultures differ and how people approach things differently and how this puts what I'm doing in perspective," she said. Her experiences in class while she was a student in the Mundus programme sparked her interest in media development, which lead to the topic of her master's thesis: role perception of journalis trainers in media development contexts.
After the master's thesis, Drefs wasn't very keen on doing more academic work. But after doing a PR traineeship at Jacobs University in Bremen for a year and a half, she realized she missed the freedom and workload of academia. "Sometimes you only realize what's good about what you have when you go and do something else," she said. "I needed to experience different things to see where I wanted to go."
Drefs returned to the University of Hamburg as a Ph.D student, where she also taught the Research Colloqium methods class. She was in the final stages of her Ph.D when she found out about the MeCoDem project, also through the Mundus network.
In the run-up to the project, Drefs' former thesis advisor and professor Irene Neverla remembered that Drefs had written her thesis on a topic related to MeCoDem. They got in touch and Drefs applied for a position specialized in media development. "For me, the most important thing was that my work also contributes to something good in a way," Drefs said. "I missed that in my work at the Communications Department."
To date, her research has taken her to the U.K., Belgrade, Serbia, Sweden, and will soon take her to South Africa and Kenya. "Egypt is a little bit difficult at the moment. I might not be able to meet there," she said.
Drefs said the Mundus programme made her CV stand out to employers. "It's something that's quite rare, and something that shows employers that you are ready to go out of known structures and risk something and to learn how to make your way in unknown territories," she said. "The program provides you with really nice skills and a lot of freedom to go into different directions and find out what you're really interested in."
"The nice thing about the Erasmus Mundus network really is, in my experience, that wherever you go in this world, you will most likely be able to get in touch with somebody who is from this area or who knows somebody from this area," Drefs said.
It was also a great life experience that took her to different European countries. "Sometimes you think [going abroad] has to be far away places," she said, but that it was a different experience living in a place like Denmark or the Netherlands than just visiting.
She also liked the international networking aspect of the Mundus programme – a theme that was oft-repeated during the October Mundus reunion. "The nice thing about the Erasmus Mundus network really is, in my experience, that wherever you go in this world, you will most likely be able to get in touch with somebody who is from this area or who knows somebody from this area," Drefs said. She said her friends make fun of her, saying things like "ask Ines — she knows somebody everywhere."
Right now the class of 2009 is having a wave of babies – second-generation Mundus students. She said she's been invited to weddings in Istanbul and India. "As soon as you see them [your former classmates] again, that bond is there."
But her absolute favorite thing about the Mundus programme? "Potluck dinners," she said, laughing. "I really enjoyed the culinary aspect of being a Mundus student."