Alumni profile: Danielle Batist
In this profile we talk to Dutch alumna Danielle Batist, who runs successful independent journalism training company Journopreneur.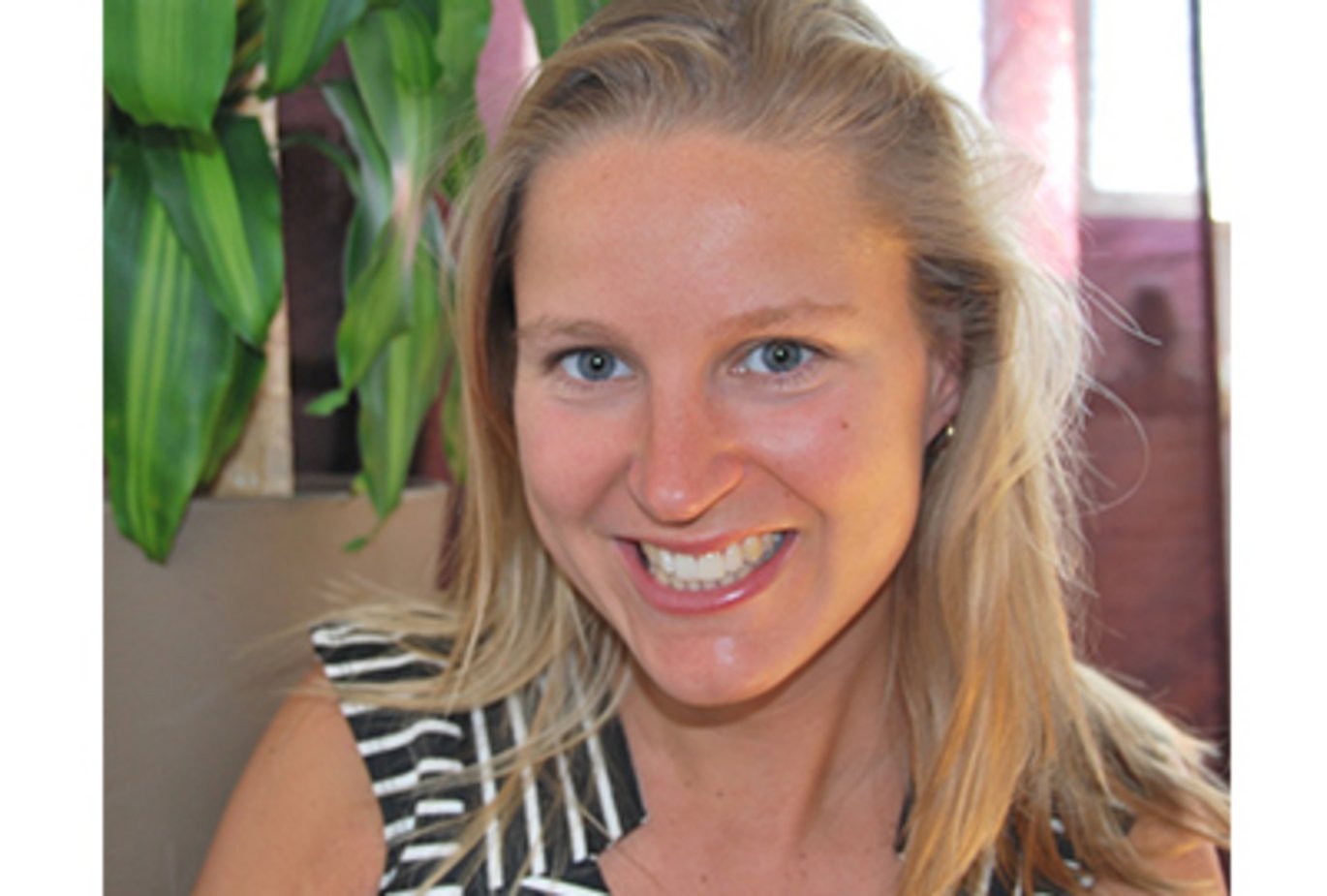 Danielle Batist / The Netherlands
Mundus cohort 2007 - 2009 / Swansea
Danielle is a freelance journalist and founder of Journopreneur: an online platform and workshop series for independent journalists in a changing media landscape. She graduated from the Erasmus Mundus Journalism programme in 2009. Her dissertation on a Zimbabwean exile radio station was published by the Journal of African Media Studies and led her to graduate with distinction. She lives in London and tweets as @daniellebatist.
We asked Danielle for her insights into making it as a freelance journalist, why journalists need to be entrepreneurs in the current media climate, and how her academic background has helped shape her career.
Mundus Journalism: You have interviewed the Dalai Lama and witnessed the birth of a nation, what has been the highlight of your journalism career so far?
Danielle: What I love most about my work is the opportunity to get an insight into the lives of people I would not have otherwise met. Whether they are homeless football players at an extraordinary tournament I cover every year, refugees in South Sudan, people hit by the recession in Greece or ex-prisoners turned social entrepreneurs in London. I feel privileged to be entrusted with people's stories and even after thirteen years as a freelance journalist I still pinch myself sometimes, when I realise that yet another door has opened for me into a world or a community unknown.
MJ: What inspired you to create Journopreneur?
Danielle: The changing world of journalism is increasingly competitive. Despite the industry's transformation, media remains a popular area of study with tens of thousands of talented graduates joining the field each year. Like those affected by the ongoing redundancies in traditional media, most of them will become freelancers. With commissioning budgets slashed, content freely available, technology and delivery models changing and pay models constantly reinvented, journalistic skills alone are no longer enough. In order to be successful and sustainable, independent journalists need to adopt more business skills and think like entrepreneurs. I started Journopreneur as a way to engage with these issues and share with others what I learn along the way.
MJ: How does 'focusing on both problems and solutions to those problems' reflect your views of the current media climate?
Danielle: The negative news bias of traditional media often does not leave space for constructive reporting. From my own experience as a journalist covering poverty and inequality, I learned that highlighting problems alone is not sufficient. Despite the fact that that is what news editors often want you to focus on, I increasingly felt the need to report on the full picture I saw. Wherever there are problems, there are individuals, organisations, businesses or groups of citizens coming up with solutions. They are not always implemented in the best way and they certainly are not the only answer to whatever the problem is. However, by simply not reporting on possible answers to pressing social or environmental issues, journalists are neglecting their duty to tell the full story. There are many audience studies that show that people get demoralised, depressed or apathetic as a result of exposure to mainly negative news. I am not advocating for journalism through rose-tainted glasses, but I strongly believe that by taking a more constructive reporting approach, journalists can help inspire and activate audiences and contribute to social change. I recently started the Constructive Journalism Project as a way to encourage other journalists to use their skillset in this way too.
MJ: What conversations do the industry need to have in order to address issues of sustainable journalism and how can young journalists be aware of these issues in their own work?
Danielle: The main issues are intertwined: more and more journalists –by choice or force- become freelancers. At the same time, media budgets shrink and audiences become less and less accustomed to paying for content. That means that, like media organisations, independent journalists need to work out where the next pay model is going to come from. There are opportunities everywhere, particularly with new digital technologies, with varying degrees of success. The trick for all journalists –young and more established- is to become as flexible as possible, and adapt their skill set in line with the technological changes that will continue to shape the media field in years to come.
MJ: How has the Mundus Journalism programme prepared you for your current role?
Danielle: Before I embarked on the Mundus Journalism Master programme, I had already worked as a journalist in the Netherlands and in Southern Africa for several years. Being in a class with experienced journalists from some 25 different countries expanded my knowledge of the media industry in different parts of the world. And it has of course led to a great network of journalist contacts. Since Mundus, I have worked with several of my former classmates on stories, from Nairobi to London, and even commissioned work to some of them as editor of an international media organisation. In terms of practical knowledge the programme did not really prepare me for my current role as an independent journalist, particularly in this changing media landscape. My specialism war and conflict reporting, however, did help to shape my views on how to cover sensitive issues of different kinds.
MJ: What advice would you give to Mundus Journalism students who are thinking of specialising in war and conflict reporting at Swansea?
Danielle: You cannot prepare for some of the things you see when out in the field, but that does not mean you should not read up on the social, political and economic background of a place you go to. Thorough research and a solid understanding of the context in which a story plays out is crucial, and yet many foreign reporters –particularly those who parachute in and out- do not have - or take - time to do this. Stay as long as you can, ideally weeks or months rather than days, although this is of course easier done as a freelancer than as a staffer. Ask yourself honestly and openly whether you – as an outsider - are best placed to cover this story. If the answer is no, be brave enough to leave it to a local journalist instead. I think this latter part is still a big taboo within traditional international reporting, but it is one that we should crack. With more and more hugely talented journalists appearing from universities, colleges and newsrooms around the world, traditional media need to take a good look at themselves and wonder if it is really better to have 'one of their own' fly in, rather than use a reporter on the ground who will often have a much better grasp of the issues. I understand concerns about 'knowing the audience' and style, but that does not necessarily mean it cannot and should not be done.
MJ: What is your ultimate freelancer pro tip?
Danielle: Ultimately, you need to embrace entrepreneurial skills to develop your career. That doesn't mean you have to sell your soul to the devil and become a commercial PR writer. It does mean that you need to adapt and have an open mind. The next opportunity might not be where you expect it will be. For independent journalists, it is crucial to keep up with new technologies, but also with changing pay models and cultural shifts in relation to media consumption around the world. I think freelancers who take a 'journopreneurial' approach to their work have the most chance to succeed in this ever-changing media landscape.