Presenting and funding research at an international conference: a student reflection
Sabeen Jamil, Mundus Journalism 2015-2017 cohort, presented her Master thesis at IAMCR 2018, in Eugene, Oregon, USA. Sabeen received a conference grant from Hamburg University. Here, she tells about her research, learnings from IAMCR and where to look for travel grants.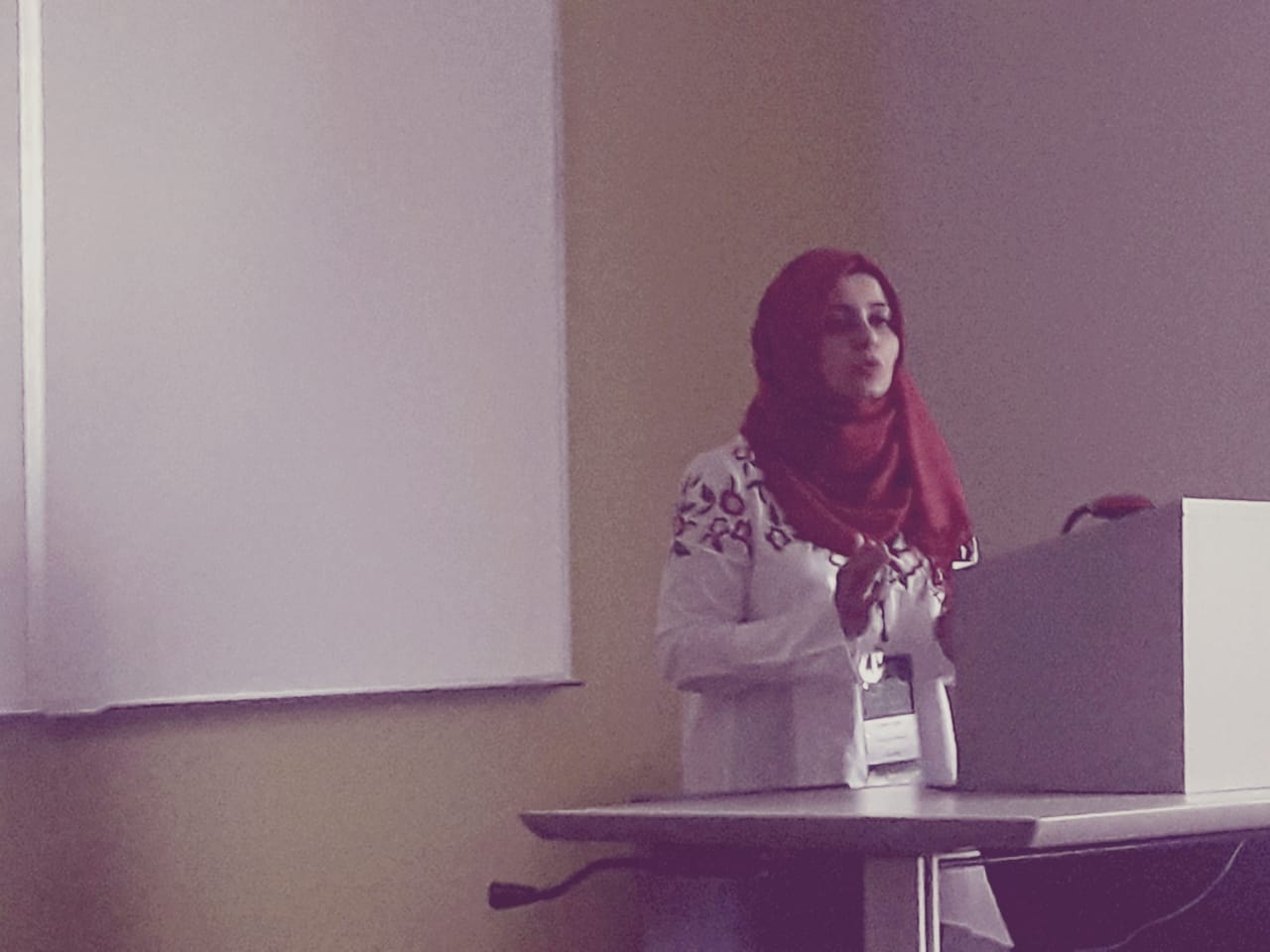 Mundusians have a strong trend to present at prestigious communication conferences, this year I was a part of it!
The annual conference for International Association of Media and Communication Research was hosted by University of Oregon in USA in June. My Master thesis was one of the 1400 papers and panels which were accepted for presentation.
My research was about how spheres of democratic discussions are created in television discourses of terrorism in transitional democracies and how such spheres contribute to the consolidation of democracy. My work was based in context of Pakistan where military regimes operate from shadows and where political talk shows have become phenomenal following commercialisation of television.
For me, presenting at IAMCR was a great experience for many reasons. First, I received many feedbacks and suggestions on my research including how I can publish my thesis.Then, there were great opportunities for learning & networking- I learnt about current research trends in communication schools in USA, Asia & Middle-East & made contacts for collaboration on future projects. Above else, the feeling that I was a part of a bigger international scholar community and that my work is shared made this experience memorable.
Continuing with the tradition of taking our work to international platforms, I and some other Mundus Journalism students and staff are presenting at ECREA 2018.
Want to know more about my research? DM me on LinkedIn & Facebook or read my abstract at IAMCR website (CRI, pp.20).
How to fund your conference presentation?
A challenge that master's students regularly face when accepted at a conference, is how to fund the trip. I asked some of our alumni who won conference grants to attend ICA and IAMCR to share how they got it and where to look for grants. Here is what they say!
Søren Lund Nielsen, ICA 2018, Amsterdam Specialism,
My travel was not covered, but the Mundus Journalism Association was kind enough to cover my conference fee upon an application I send directly to Henrik Bødker. Being a student at the time, it would not have been able to go without this support and I'm super grateful and proud to know the Mundus Journalism Consortium takes its students and community this seriously.
Sabeen Jamil, IAMCR 2018, Hamburg Specialism
There are some options like university grants. These are university funds for researchers. For Hamburg students there is a university grant that covers most travel expenses. I got it twice for IAMCR 2017 & 2018. It is competitive and funds are limited. If you want to aim for it, apply weeks in advance.
Also, ask research groups or journals affiliated with your university for funds. Projournal offered me partial funding for IAMCR 2017. There are also grants and fee reductions for paid members in organisations like ECREA & IAMCR. My fee was reduced to half for IAMCR because I am a member. There is also a discretionary Mundus Journalism Consortium Fund, administered by the Board of Studies in Aarhus. Students can apply to the fund, which offers support for conference registration fee. You have to ask them on email. All these grants are to present at a conference and there is no fund if you are just attending.
Veronica Sanchez, ICA 2018, Hamburg Specialism, PhD Scholar DAAD
I had the opportunity to attend the ICA conference and pre-conference in Prague, during which I presented a paper. It was able to attend thanks to the Material and Care Subsidy that the DAAD offers to its fellows. The Graduate School of Social Sciences at University of Hamburg also has a budget for its PhD students.