Laura Naima Kabelka on working for the European Federation for Journalists and keeping your spirit up during the job search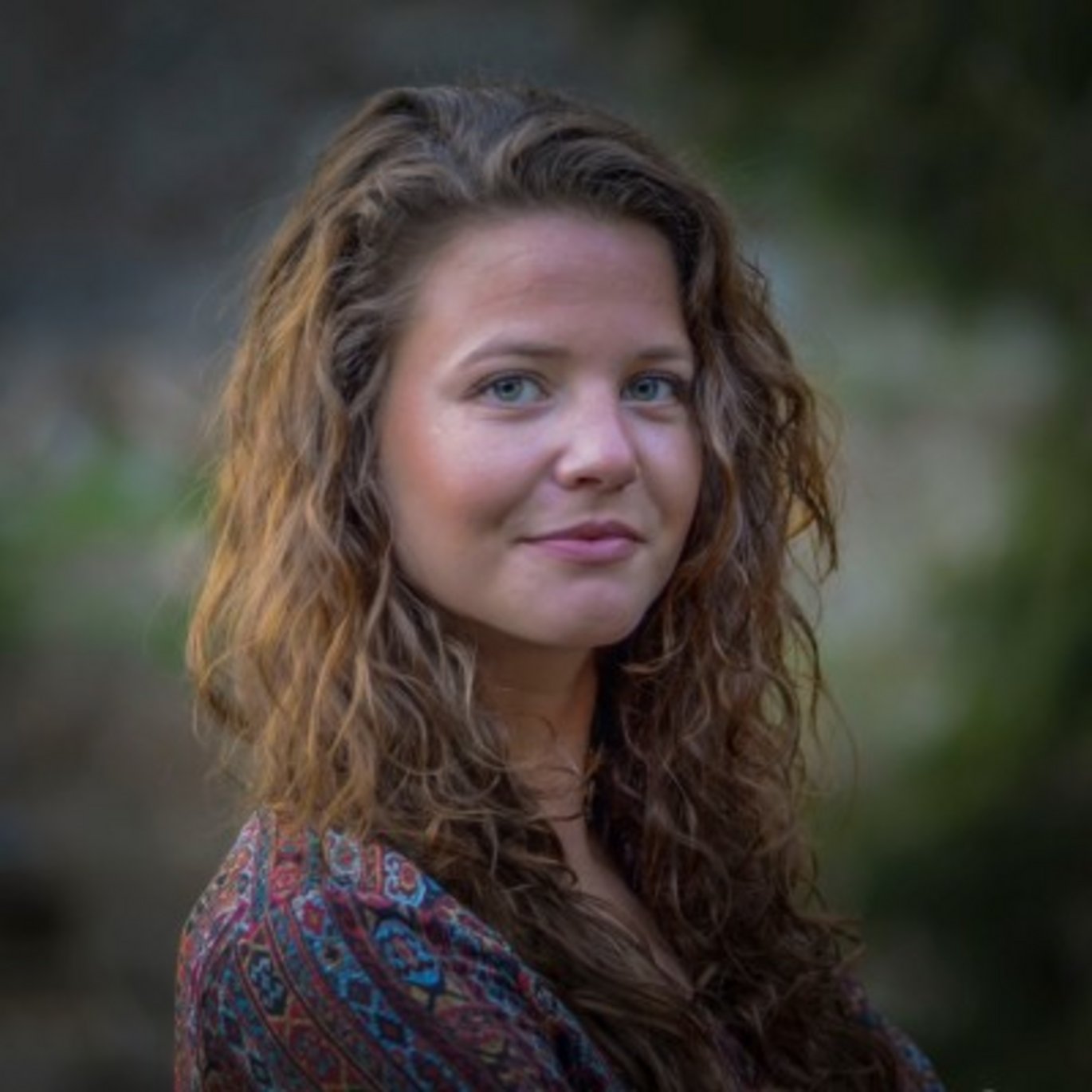 In the past two years, with the lingering pandemic and most of our life being transferred to the online world, it has become much more challenging for students to plan what steps to take after their studies. Different measures and restrictions to contain the spread of Covid-19 have made it harder also for our students to make career decisions and move the first steps towards their new direction.
In this interview, we talk to Laura Naima Kabelka, who graduated from "Journalism across cultures"* specialisation in 2020 and now works as Communications and Project Assistant at the European Federation of Journalists (EFJ).
*"Journalism across cultures" was taught at University of Hamburg until 2021, while from 2022 similar topics are addressed in "Culture & Contexts", our new research-oriented specialisation offered at LMU Munich.
Laura is from Austria and she has a bachelor in English and American Studies with a focus on Cultural Studies and Linguistics from the University of Vienna. During our talk, Laura shared with us her experience of graduating during the pandemic and what it meant for her in terms of job search and career directions. To all our students, fresh graduates and alumni going through a hard time – keep pushing and things will align sooner or later. Plus, rely on our amazing network of professionals and alumni from all over the world: your next opportunity might be just one call away!
Mundus Journalism: You have been working for the EFJ for almost a year now – congrats! Can you share a bit about your journey with us?
Laura: I started at the EFJ as a trainee in October 2020. Actually, I was supposed to do this traineeship before, in April 2020, but the pandemic changed most of my plans as happened to most people. I was working mainly in the Communications team, writing articles regarding violations to journalists and press freedom all over Europe, as well as developments regarding trade unions' achievements and changes or trends in the world of journalism and media. My other task was related to projects and events, which would usually take place in different European cities, but everything was switched to online, of course. There is also a platform that the EFJ is a project partner of, called Mapping Media Freedom (MFRR), where I would fact check what happened and monitor the violations to journalists.
In November 2020, the EFJ team asked me if I wanted to prolong the internship. I was already looking for jobs on the side, but I said yes, I can prolong it until the end of January (instead of just three months until the end of 2020), as I really enjoyed working there. Then, shortly before Christmas, the Director of the EFJ called me and offered me a job as a Communications and Project Assistant - I was of course very happy! The job would have been very similar to what I was doing before, but with a normal salary! The team is really small so every member has a lot of responsibility and internal communication is very important.
MJ: Tell us about your experience of job search: Did you face any difficulties?
L: The job offer came as a surprise to me – in fact, I was already looking for jobs starting in October/November. I have to be honest and say it was quite frustrating. The processes are so long and sometimes you just don't hear back for weeks or months, then once you contact them again, they either still ignore you or tell you the position was already filled. I don't know whether the pandemic is slowing down the process even further, but it would not surprise me. However, I did get invited to a few interviews and application tests and so on, so I definitely learned a lot, although every process seems to be different. As a young, aspiring journalist the phase of sending applications can be very tough. You need to keep telling yourself that it is not personal and you just cannot be a match everywhere, even though we like to think we are flexible and can adapt to any working environment. My international background – I believe – did not really help me in Austria, where media outlets are often looking for certain "national" milestones on your CV that I could not provide. However, I believe that more and more organisations know the Mundus Programme and that it has a great reputation.
MJ: We know internships are a great way to get some hands-on experience and the opportunities to join news outlets, intergovernmental organizations, research institutes or NGOs to explore different fields and careers in media and journalism. Have you done some during these years?
L: I did a lot of internships! Before the MA, I did one at the ORF (Austrian National Broadcast) and at a community radio in Barcelona. I also did internships in the cultural sector and online marketing. During the programme, I volunteered at Jutland Station and in Hamburg I worked as a student assistant at the Hans Bredow Institute. In Summer 2020, I did the Google News Initiative Fellowship at Der Spiegel.
MJ: How did the Mundus Journalism programme help you in preparing for the job market?
L: I have found freelance opportunities to work for Euronews via the Alumni Facebook page and we were sent an email that the Hans Bredow Institute was looking for student assistants by our Hamburg coordinators. These two jobs have really helped me to improve my CV, I believe. Just the network itself, as I mentioned earlier, is very beneficial both personally and professionally. And the courses have helped us to be more critical and analytical and I think that has led me to grow as a person and journalist.
MJ: What is your advice for Mundusians who are in the job search phase right now?
L: Don't give up and don't let them break your spirit. It can be very frustrating, and it often happens that applicants are not treated the way they should be. Insufficient feedback, long waiting periods, etc... Use the international background that you have gained to your advantage: it shows that you can adapt to new environments fast and have a massive network of fellow journalists and media workers. Also, don't underestimate your network for job opportunities. I rarely use Facebook, but when I do, it is mainly to check the Alumni group.
Thank you Laura for sharing a little of your story with us! Did you get intrigued by all the possibilities and different career paths you can take up once graduating from the Mundus Programme? Join our master's programme to train your critical-thinking and journalistic skills while building an international network for life! We are currently reviewing applications for the 2022-2024 cohort, applications open again in November, 2022.
Follow us on Facebook, Twitter, YouTube and Instagram to stay updated with our initiatives, stories from our alumni and news on Mundus Journalism Programme.