First weeks as a Mundus Student in Aarhus: international, exhilarating and challenging
First city you will explore as a Mundus student: Aarhus! Today we take a look at how the first weeks as a Mundusian feel like for some of the current first-year students. Remember: adaptation and open-mindness are key!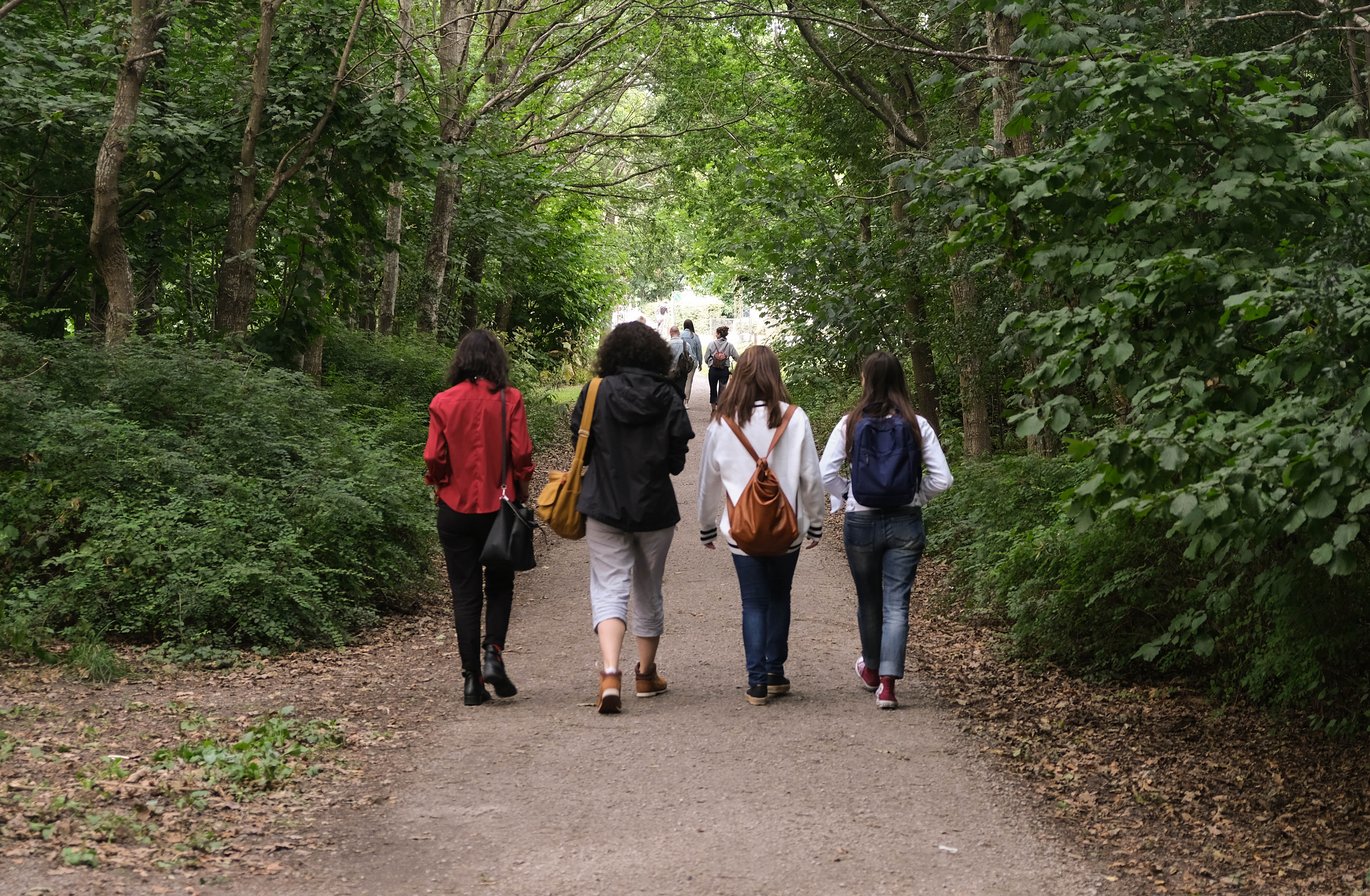 Aarhus, the second-largest city in Denmark famous for its vibrant and young spirit, is the first stop of the Mundus Journalism journey. There, journalists and students from all over the world get together for the first time and day-dream about their new adventure. During the whole programme, some will part along the way and some will follow the same specialization, but one thing is for sure: the time spent all together in Aarhus will always be the foundation for life-long friendships and home of many memories.
No one prepares you for your first weeks as a Mundus Student; you might think you are ready to jump straight into the courses, the vibe of a new city in a different country or the mixture of languages that your classmates speak, but probably you're not.
It can be overwhelming, stressful and challenging, but at the same time exciting, diverse and stimulating. It takes time to adapt to a new study and social environment, but in the end everybody finds his/her pace to smoothly navigate the Nordic sea.
During the first month of the programme, we collected impressions, thoughts on how our new students were feeling, what they were thinking about the programme and what were the challenges they were facing in adapting to a new academic and social context.
"We have to adapt all the time: to the new country, new people, new life, new language, new weather, new everything… And because of how the course is organized, you need to adapt to a new routine every three weeks" said Amanda, from Brazil. Study culture is an important point in Mundus Journalism programme, because Danish can be very different from Brazilian or Bangladeshi ones. For this reason, during welcome week professors, alumni and students get together for a Study Culture workshop where they are able to share theirs, learn from their peers and understand what is expected from them during the programme.
Jil, from Germany, really values the Mundus teaching method: "Aarhus university is organised better than German universities. Lecturers care more about the students and are easier to approach." Having to deal with students coming from more than 30 countries, professors teaching in the Mundus Programme have developed great intercultural skills and matched them with the open and friendly Danish approach. Jiyoung, a seasoned Korean journalist who's an expert on North Korea, also commented on the academic environment: "After finishing my reportage assignment and receiving the feedback, I was satisfied with my work and I really appreciated the comments from colleagues and the teacher." Jil is also working for a German company and taking danish classes, so she found it a bit challenging working on her time management skills. "The course is very intense timewise, but of course I want to have time to meet friends and explore the city", she added.
However, on making friends all students agree: it's the easiest part!
"I think everyone in the program has been very eager to explore and try new things as well as just connect with one another. As a result, I think that has made transitioning into this programme so easy" said Keegan, who's from the US and was the editor-in-chief of her cohort's Blue Book. "Pretty much everyone in the class is friendly, lovely and open", added Amanda. Even if it's been harder to meet in person due to COVID-19 restrictions, Mundusians took the best out of the situation and organized socially-distanced outdoor activities such as exploring the city and the beautiful nature in Aarhus, like beaches and parks.
What always amazes us is the speed and intensity with which students bond with each other; maybe this time it was enhanced by the current situation, but we know that every generation of Mundusians experienced that to a certain extent. "I've met and built connections with people from around the world that I don't think I would've met otherwise. I've really loved getting to learn about everyone's different experiences and perspectives on life", concludes Keegan, perfectly summing up the spirit of Mundus Journalism - a programme that opens your mind to new perspectives, creates a space for meaningful connections and will make you think "I'm glad I'm part of the Mundus Family."
Interested in starting the Mundus Programme and joining our community of like-minded and talented journalists? Application are open until January 10th 12:00 CET.