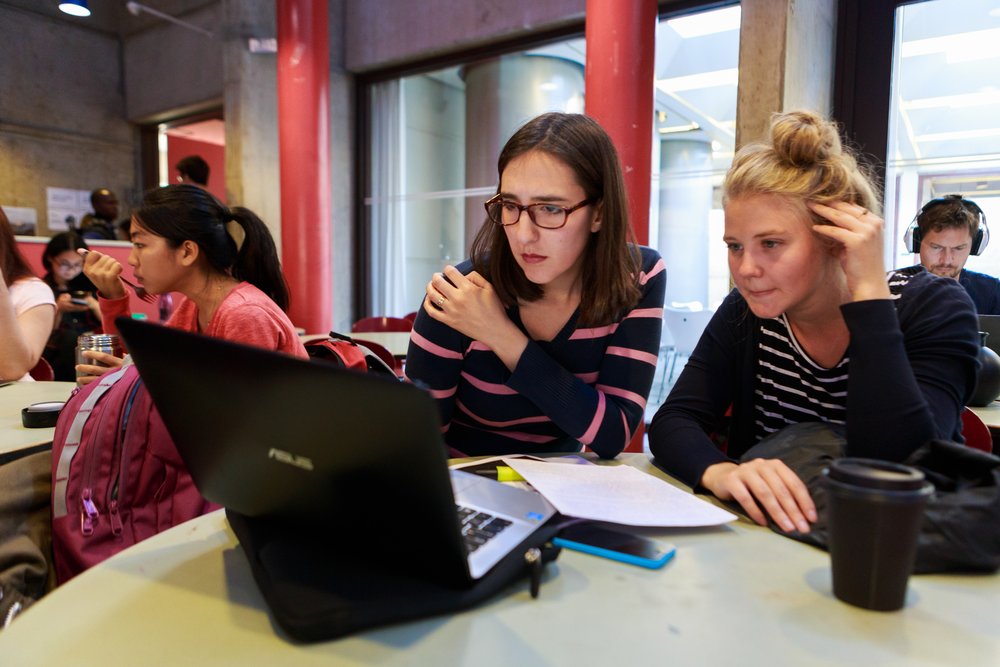 This module aims to enable students to produce knowledge on a complex issue as a deliberative input in a selected news discourse by using the methodology of this module. Teaching will demonstrate tools for creating alternative explanatory representations of reality in a compelling and trustworthy journalistic manner.
The teaching combines approaches from different disciplines as social science, rhetoric and journalism. The tools are exercised through presentations, workshops and set assignments.
Module Facts
Semester/term: Spring
University: Danish School of Media and Journalism
Credits: 10 ECTS
Professor: Flemming Tait Svith
Learning Outcome
In journalism practise the ability to:
Integrate scholarly and journalistic methodologies
Formulate, structure and develop processes of creating knowledge
Account for the relation between theoretical concepts and the journalistic practice
Nuance the news media representation of complex and international issues

Methods of Teaching and Assessment
The exam assignment consists of a journalistic analytical feature and a so-called meta report, which is a structured account, where the student demonstrates how the tools of this seminar shape the student's analytical feature. The exam is a two-week exam of 11-13 pages.
The Mundus Collections
The Mundus Collection is a challenging and thought-provoking compilation of stories produced by students during the Mundus Journalism programme's second semester module Analytical Journalism. What started off as a journalism class assignment, eventually turned into a series of analytical features covering stories from around the world.
The Mundus Collection is a unique set of articles exploring stories of the East, the West, and the wider world. The writers of these stories belong to many different nationalities and cultural identities, which make their perspectives both interesting and intriguing. ​
In writing these stories, these journalists were told to embrace a deeper style of journalism, looking beyond news hooks and well-known conflicts to broach complex solutions. These are long stories, ideal for leisurely reading, touching on science, law and economics, and they will bring you around the world, combining the best of expert opinion and local knowledge.

In doing so, they also highlight the need for journalism that goes beyond local media and seeks out something greater: a global consciousness, and a global style of journalism.
Please look into our Mundus Collections from 2011 to 2018:
Indicative Reading List
Blackstone, Amy (2013). Principles of Sociological Inquiry: Qualitative and Quantitative Methods, v. 1.0, pp. 29-47 • Brinkmann, Svend (2012). "The epistemology of working with everyday life materials" pp. 32-51 in Qualitative Inquiry in Everyday Life, Los Angeles: Sage
David, Matthew & Carole D. Sutton (2011/2004). "Research question, operationalization and variables" pp. 216-221 in Social Research. An Introduction, Los Angeles: Sage
de Vreese, C. H. (2005). News framing: Theory and typology, Information Design Journal + Document Design, 13 (1), 48-59
Entman, Robert M. (1993). "Framing. Toward Clarification of a Fractured Paradigm", in Journal of Communication, Vol. 43, No. 4, 51-58
Fairclough, Norman (2008/2003). Analysing discourse. Textual analysis for social research, London: Routledge, pp. 159-173
Isaksson, Maria & Jørgensen, Poul Erik Flyvholm: Communicating Corporate Ethos on the Web: The Self-Presentation of PR Agencies, Journal of Business Communication 2010, Vol. 47, 2, 119-140
Jensen, Klaus Bruhn (2010). Media Convergence. The three degrees of network, mass and interpersonal communication, London: Routledge, pp. 131-139
Jepperson, Ronald & John W. Meyer (2011). "Multiple Levels of Analysis and the Limitations of Methodological Individualisms", Sociological Theory, 29(1): 60–66
Lawrence, Regina G. (2010). "Researching Political News Framing: Established Ground and New Horizons", pp. 265-285 in Paul D'Angelo & Jim A Kuypers (edt.) Doing News Framing Analysis, New York: Routledge
Lowland, John, David Snow, Leon Anderson & Lyn H. Lofland (2006). Analyzing Social Settings. A Guide to Qualitative Observation and Analysis (4. ed), Thomson Wadsworth, pp. 121-122, 156-164
Mayes, G. Randolph (2010). Argument-Explanation Complementarity and the Structure of Informal Reasoning, Informal Logic 30 (1): 92-111
Miles, Matthew B., A. Michael Huberman & Johnny Saldaña (2011). "Methods of explaining", pp. 221-255 in Qualitative Data Analysis, London: Sage
Rich, Carole (2010). Writing and Reporting News, Sixth Edition, Wadsworth,, pp. 131-133, 145-156, 183-194, 199-218 Salgado,
Susana & Jesper Strömbäck (2011). Interpretive journalism: A review of concepts, operationalizations and key findings, Journalism 13(2) 144–161
Scanlan, Christopher (2000). Reporting and Writing, Harcourt College Publishers, pp. 73-74, 87-92, 126-144, 160-164
Turner, Jonathan H. (2013/2005). "A New Approach for Theoretically Integrating Micro and Macro Analysis" pp. 405-424 in Craig Calhoun & Chris Rojek & Bryan Turner (edt.). The SAGE Handbook of Sociology, London: SAGE Publications Ltd Examples of Students' Work: 2014 2015