Alumni Student Showcase Graduate Profiles
Mundusians under the Covid-19 Lockdown: Part 2 - Claudia De Meulemeester
Join us for the second interview in our series about Mundusians under the Covid-19 Shutdown. Today, we say hello to Claudia De Meulemeester (2014-2016) who shares her lockdown experience from Belgium.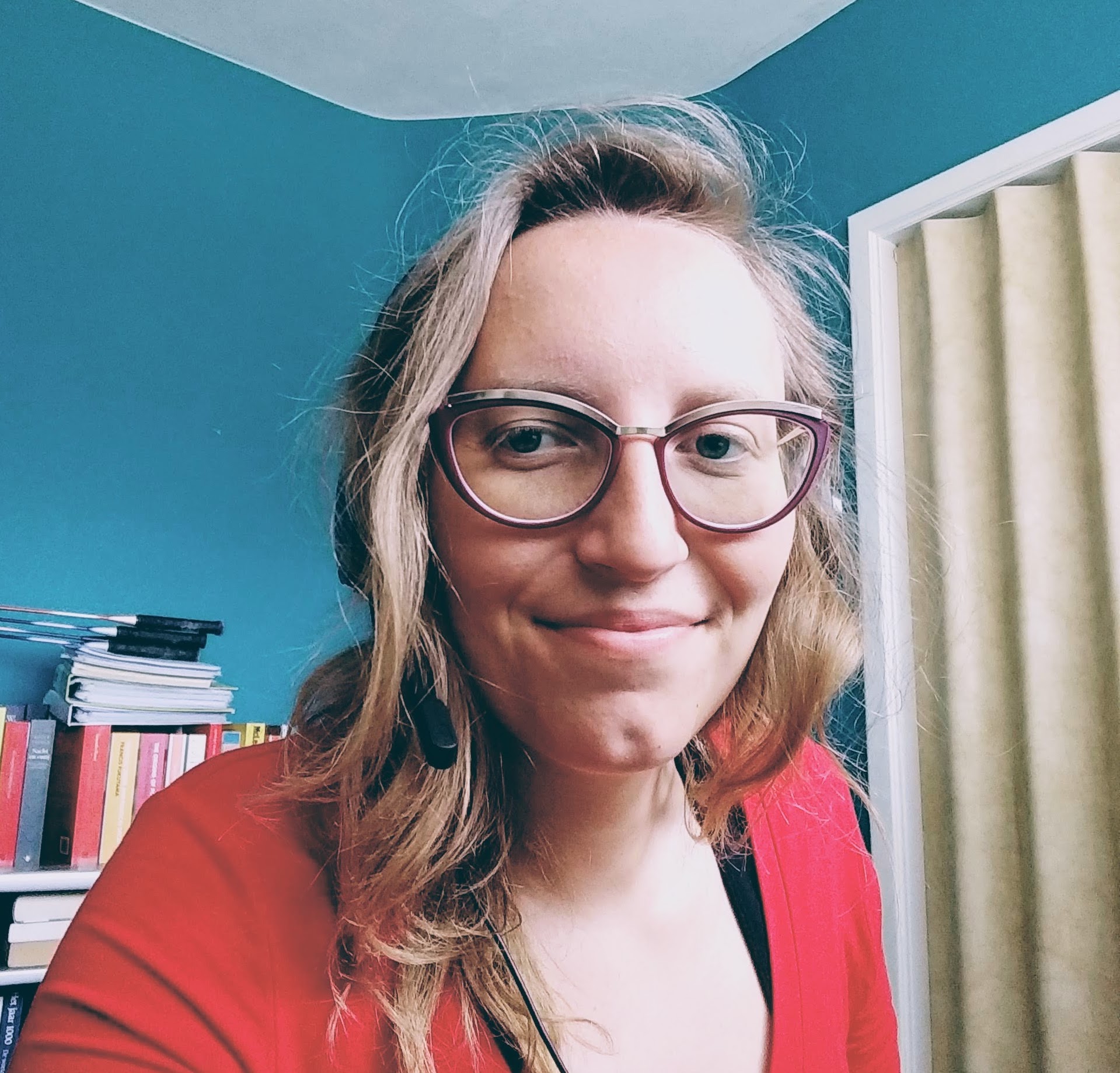 In light of Covid-19 measures being rolled out worldwide, we decided to catch up with our alumni to find out how they're getting on in their respective countries. On Tuesday, we caught up with Sarah B. Haider in Karachi, Pakistan and today we're checking in with Claudia De Meulemeester in Ghent, Belgium.
Claudia graduated from the Mundus Journalism programme from City University, London in 2016. She has since landed a job as a financial reporter with Acuris - a newswire based in the UK capital. She currently covers listed companies across Europe that are going through strategic and transformational change and her fields of expertise include corporate governance, financial activism, mergers and acquisitions, risk management and environmental mitigation.
Mundus Journalism: What is the situation like where you are right now? How long have Covid-19 measures been in place? What's the mood like?
I've returned to Ghent, Belgium, to sit out the pandemic with my family. The current situation here is similar to the one in the UK, which is where I'm based normally. People are advised not to leave their homes except to go to work, shop for groceries or do some exercise. The first restrictions came into place on March 14th with more severe ones being implemented the following week. The Belgian government has followed the example of its neighbour - France - in its response to the pandemic.
An important development for Belgium was the creation of an "emergency" federal government which was created to tackle the ongoing crisis since the country had failed to form a federal government since last year's elections. It is widely believed that the current restrictions will be prolonged even further. However, the potential closure of schools for the rest of the school year is currently being heavily debated.
Mundus Journalism: How have the Covid-19 measures affected your work?
Our offices have been closed and we have been working remotely since March 16th. My old playroom in my parents' home has been turned into my new temporary office.
Most companies I cover need to revise their business plans entirely as they are no longer fit for purpose. In some cases, the impact of the pandemic has had severe consequences on company strategy, so it's up to my team to unravel what strategic changes these companies will implement to absorb the shock of the crisis.
MJ: What kind of tools have you been using to facilitate working remotely?
I talk to my colleagues over Microsoft Teams and have software installed on my laptop which allows me to make calls as if I were connected to my landline in the office.
MJ: Do you have any tips or tricks for fellow Mundusians working in the same field as you?
Try to expand your source book as much as possible, be gentle and understanding to the people you speak to (this isn't easy on anyone) but don't hold back on the difficult questions, take this as an opportunity to better your investigative reporting skills, trust your gut feeling.
MJ: How do you think your job will be affected in the long-term i.e. once Covid-19 measures have been lifted/loosened?
The nature of our reporting has been focussed on the financial and the economic impact the pandemic has already had on the way companies are functioning. Company boards will be judged by how quickly they were able to mitigate the effects of the crisis. I really think that this kind of reporting, which has been prompted by the crisis, is here to stay. The lifting of measures will only mark the beginning of a more in-depth look at the impact the crisis has had on the different layers of a business. From now on any company's risk management will be measured against a potential threat like COVID-19.
MJ: How do you think the world will change in light of the Covid-19 pandemic?
It all depends on the time frame, which no-one really knows. I think overall people will take basic freedoms less for granted and acknowledge the importance of mental health.
MJ: What are your wishes for the world after Covid-19?
I hope a reassessment will be made on what kind of jobs society should value the most and I also believe an increase in workers' rights across the gig economy will become inevitable in the long-term.
Thank you so much for your insights Claudia. Let's hope that you can return to London soon to continue your great work! In the meantime, stay safe and enjoy your time with your family.
Want to join the Mundus Journalism MA programme next year? Applications will open again on 10th November 2020!