Student Showcase
News
Bikings - Cycling like a Dane
Colombian student and broadcast journalist Estefanía Zárate Angarita made a short film about the experience of cycling in Aarhus. We asked her a few questions about her film, her experience as an international student in Denmark, and what got her on her career path to journalism and studying abroad.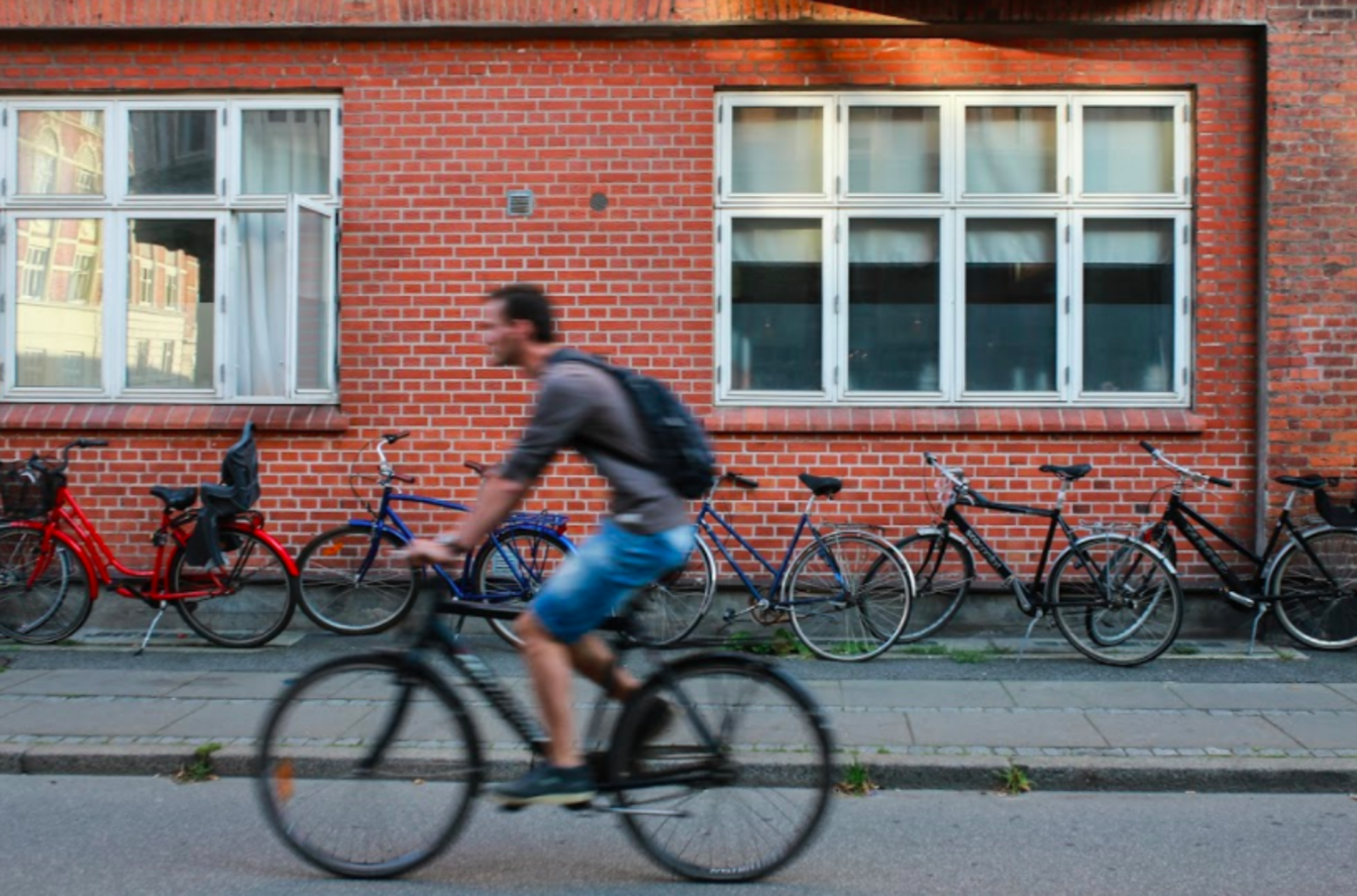 Hey Estefanía, thanks for sharing your work with us. What motivated you to create this video?
I fell in love with Denmark, particularly with Aarhus, from the first day I was there. I quickly noticed that Danes take for granted the beauty of their everyday life, probably because it's the norm. The way bike traffic flows in Denmark is one of those "normal Danish things" that I found remarkable, not only because of the perfect infrastructure but also (and mainly) because of the cyclists behaviour on the lanes.
This "chilled" but proper attitude impressed me and once I started cycling, I experienced the feeling of freedom and awareness that Danes probably discover when they are little kids and I wanted to share it with the world.
Special thanks must also go to my Danish boyfriend, Jakob Leander Straarup-Jensen, who encouraged me and supported me with the video project. He was the first Dane to impress me with all his bike tricks, too.
Do you have a favourite memory from cycling in Aarhus?
This question just put a smile on my face! I have many memories that I treasure but if I have to choose I would say that it's riding from the dorm I lived in (Vilhelm Kiers) to downtown. Aarhus is a bit hilly and this particular road is all downhill so you barely have to pedal. It feels like you're just sitting there, watching a movie going on around, enjoying the wind against you. Every time I went downtown I thought, "damn, this is life!"... And then "damn, going back it's gonna be tough". And it was, but it was also worth it.
I can totally relate, I had a similar experience riding downtown after uni, past Aros, and thinking 'this is the life'. Such a highlight as an international student! On that note, tell us a little bit about your background...What led you to Aarhus?
I believe that life puts you exactly where you need to be. This is actually the same phrase I used to start the motivation letter for my application. And I do believe it. Since I graduated from high school when I was 17 years old I knew that I wanted to do a Master's abroad, in Europe preferably. I also knew I could not afford it so I worked hard to be outstanding in everything I did during my bachelor so I had an strong profile to apply for scholarships afterwards.
The immediate consequence of being outstanding (and passionate about journalism) was getting the jobs. I had the chance to publish long investigative articles and opinion pieces in a national newspaper and worked for three years in national television.
In the meanwhile I was looking for scholarships (I finally had the academic requirements and the work experience) and a friend of mine mentioned me in Twitter with a link to the Mundus Journalism Programme information.
That's what happens when you desire something genuinely: it finds its way to you. This Master's was exactly what I had always wanted and it just got on my way.
Your journalistic focus seems to be video. What is it that you like the most about communicating with film?
I did my bachelor degree in Social Communication. Maybe in this field we are used to that concept of communicating with film and somehow no longer realise how meaningful it is. The way societies communicate internally and with each other is fascinating and no matter how much we theorise, it seems like there's always something unpredictable about how we communicate.
Nevertheless, video remains universal and undefeatable, in my opinion, because it involves people's senses, it has the power to captivate and it is way more empathic, awakens people's emotions more than any other means. Therefore, I believe it's the most effective social communication method.
What direction do you see your journalism career going in?
Forward, never backwards. The only place in going back is to Colombia where, some day, I want to hold an editorial position where I can have greater impact in journalism practices and to achieve that, I need more experience. I want to work in international television right after I finish the Programme and then let life lead me back to my country. I know that life will pit me again whenever I need to be.
Thanks for sharing some insights, Estefanía. Do you have a professional website or social media profiles you want to share so people can follow your work?